Online Class: Interpersonal Communication
---

$
50.00
no certificate
- OR -
$
75.00
with CEU Certificate*
14

18

1,711

Students

have taken this course

7

0.7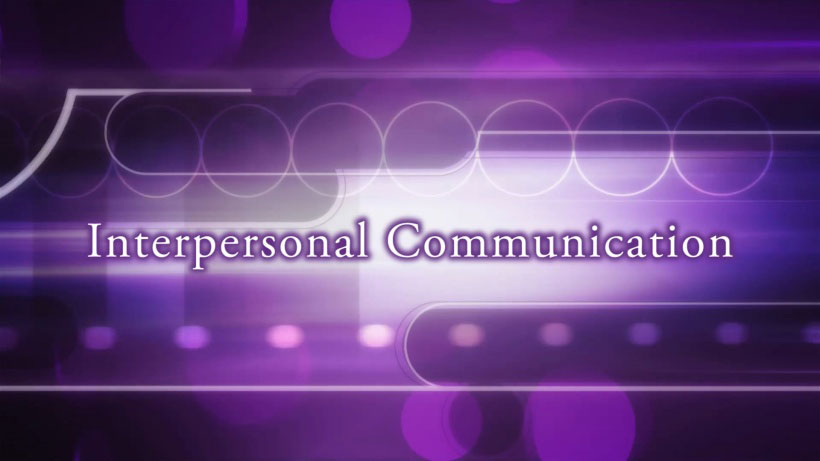 This is a course on interpersonal communication, which is essentially a focus on communication within two-person relationships. This course presents concepts essential to understanding the complex dynamics that go into constructing and maintaining our relationships, offering a multitude of research-based insights that will help students better understand themselves, their relationship partners, and relationship dynamics. The concepts presented here can be applied to relationships of all types--personal and professional: family, friends, romantic partners, co-workers, and supervisors.
Through this course, you will understand what our basic human needs are as we seek and engage in human relationships, as well as how to have your own needs met and meet the needs of the other person through your communication behaviors. Through more conscious communication, we can achieve happier and more fulfilling relationships. Also, in understanding common pitfalls and challenges in communication within relationships, you will be better positioned to confront those challenging situations with knowledge to defuse the toughest ones and be effective in your communications nonetheless.
Employing the insights presented here will very likely lead to increased satisfaction within your relationships as you learn to navigate those relationships with a consciousness of your own communication behaviors and the personal, human needs of the other person. When your own needs are increasingly being met and you are more sensitive to meeting the needs of the other person, how can your relationship not improve?
This course is a must for anyone seeking to have a better, happier existence with more fulfilling and satisfactory relationships a key component of that contentment.
In this course, we will traverse several components of interpersonal communication. First, we will address individual components that comprise the complexities of interpersonal communication, and in the later units we will present how these individual components work together to create certain impressions. Our goal is to provide you with the knowledge and tools you need to make conscious decisions in your interpersonal communication with the hope of improving your communications and, in turn, improving your relationships and your successes.
Communication Defined
We begin with a brief discussion and some basic definitions of communication so that we have a clear idea of what we're working with. Communication is the sending and receiving of messages. These messages can be written, verbal, or nonverbal. Former interpersonal communication research suggested that communication occurred along one-way channels, where a message was sent, then received, then a response message was sent, then received, and so on -- each message was conceived of as individually sent and received. This way of viewing communication meant that an individual was either sending or receiving a message at any given time. Current research has evolved to the point of positing that communication is more complex than that. In fact, messages are sent and received simultaneously. If you consider yourself telling a story to an individual, or group of individuals, this will make more sense. As you tell your story, you "read" the impressions of your audience, and adapt your story accordingly. If your audience doesn't understand, their facial expressions will likely let you know, and you then know that you must elaborate further. If your audience is growing impatient, you will be able to sense this largely through their nonverbal communication, and you know that you should progress more quickly or lose your audience completely. This example illustrates how messages are simultaneously sent and received.
Interpersonal Communication Defined
When we talk about interpersonal communication, we are talking about communication that occurs between two individuals, what researchers call a dyad. We are not talking about three or more individuals, as this then becomes small group communication; similarly, we are not talking about self-talk alone. This is not to say that the principles in this course do not apply to small groups and/or to self-talk, but rather that the focus here is on dyads.
With these brief definitions in mind, let us begin our journey to further understanding the complex dynamics that occur in interpersonal communication.
Completely Online
Self-Paced
Printable Lessons
Full HD Video
6 Months to Complete
24/7 Availability
Start Anytime
PC & Mac Compatible
Android & iOS Friendly
Accredited CEUs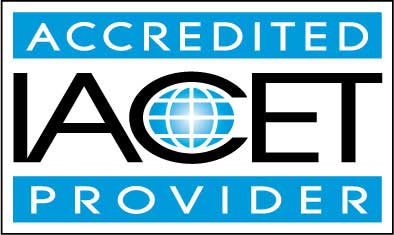 Introduction
In this course, we will traverse several components of interpersonal communication. Additional lesson topics: Communication and Leadership
1

Total Points
Lesson 1 Video
Lesson discussions: Reasons for Taking this Course
Complete Assignment: An Introduction
/ul>
Lesson 1: Communication Competence
The goal with this course is to provide you with the knowledge and tools to help you improve your own communication with others. Additional lesson topics: What Is Communication Competency?
10

Total Points
Lesson 2 Video
Assessment: Lesson 1 Exam
/ul>
Lesson 2: Intercultural Communication
The idea of intercultural communication includes more than merely communication among those of different nationalities, from different countries. Additional lesson topics: How to Improve Intercultural Communication Skills
10

Total Points
Lesson 3 Video
Assessment: Lesson 2 Exam
/ul>
Lesson 3: Communication and the Self
Our perceptions of ourselves influence our communications with others. Additional lesson topics: Self-Presentation Strategies; Types of Strategic Self-Presentation
11

Total Points
Lesson 4 Video
Complete: Lesson 3 Assignment
Assessment: Lesson 3 Exam
/ul>
Lesson 4: Nonverbal Communication
Communication relies far more heavily on what is unsaid, rather than on the words used. Additional lesson topics: Understanding Body Language; Improving Non Verbal Communication
28

Total Points
Lesson 5 Video
Complete: Lesson 4 Assignment
Assessment: Lesson 4 Exam
/ul>
Lesson 5: Interpersonal Perception
Many factors are involved in interpersonal communication. One involves the dynamics in our perception of others Additional lesson topics: The Impact of Perception on Interpersonal Communication for Business
9

Total Points
Lesson 6 Video
Assessment: Lesson 5 Exam
/ul>
Lesson 6: Listening
In this lesson, we will discuss the components of listening, common poor listening practices, and tips for quality effective listening. We begin with a definition. Additional lesson topics: More information about Listening Skills
30

Total Points
Lesson 7 Video
Complete: Lesson 6 Assignment
Assessment: Lesson 6 Exam
/ul>
Lesson 7: Social Relationships
The rewards they bring are emotional, material, and physical. In terms of emotional rewards, our relationships give us emotional support and encouragement in difficult times. Additional lesson topics: The Art of Relationships
10

Total Points
Lesson 8 Video
Assessment: Lesson 7 Exam
/ul>
Lesson 8: Emotions
All emotions are normal and natural. All are important and play their role in our lives. Some are more pleasant than others, for certain. Additional lesson topics: How to Control Your Emotions; Emotional Intelligence: Developing Strong People Skills
10

Total Points
Lesson 9 Video
Assessment: Lesson 8 Exam
/ul>
Lesson 9: Conflict
Conflict is the expression of our own needs, and can help the relationship grow and improve when both parties' needs are clear. Additional lesson topics: Conflict Resolution
8

Total Points
Lesson 10 Video
Assessment: Lesson 9 Exam
/ul>
Lesson 10: Argumentative and Aggressive Communication
One definition of an argument is merely stating a position and backing it up. It doesn't necessarily mean a back and forth of opposing views, as voices and emotions escalate. Additional lesson topics: 18 Ways to Handle the Argumentative Person
9

Total Points
Lesson 11 Video
Assessment: Lesson 10 Exam
/ul>
Lesson 11: Communicating With Confidence and Assertiveness
Presenting ourselves with confidence can help us get promotions, raises, and new positions;in our personal lives, it can help us achieve our goals, as well.
10

Total Points
Lesson 12 Video
Assessment: Lesson 11 Exam
/ul>
Lesson 12: Targeting Your Message
When we wish to target our message to achieve a certain goal, the first thing we have to consider is our audience.
8

Total Points
Lesson 13 Video
Assessment: Lesson 12 Exam
/ul>
Lesson 13: Being Approachable
Practicing certain communication behaviors and avoiding others can lead to this perception, while practicing other communication behaviors can certainly lead a person to feel completely undervalued.
46

Total Points
Lesson 14 Video
Lesson discussions: How would you rate this course?; Program Evaluation Follow-up Survey (End of Course)
Assessment: Lesson 13 Exam
Assessment: The Final Exam
/ul>
By successfully completing this course, students will be able to:
Define communication competence.
Describe intercultural communication.
Summarize communication and the self.
Identify nonverbal communication.
Summarize interpersonal perception.
Describe listening skills and styles.
Recognize social relationships, emotions, and conflict and how to deal with them.
Describe argumentative and aggressive communication.
Demonstrate communicating with confidence and assertiveness.
Summarize techniques for targeting your message and being approachable.
Demonstrate mastery of lesson content at levels of 70% or higher.
Additional Course Information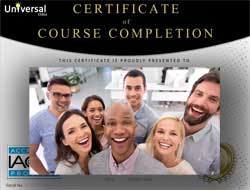 Document Your Lifelong Learning Achievements

Earn an Official Certificate Documenting Course Hours and CEUs
Verify Your Certificate with a Unique Serial Number Online
View and Share Your Certificate Online or Download/Print as PDF
Display Your Certificate on Your Resume and Promote Your Achievements Using Social Media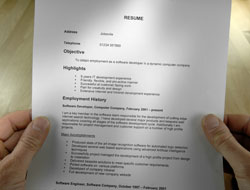 Course Title:
Interpersonal Communication
Lessons Rating:
4.3 / 5 Stars (1,061 votes)
Languages:
English - United States, Canada and other English speaking countries
Category:
Course Type:
Self-Paced, Online Class
Grading Policy:
Earn a final grade of 70% or higher to receive an online/downloadable CEU Certification documenting CEUs earned.
Assessment Method:
Lesson assignments and review exams
Course Fee:
$75.00 U.S. dollars
Choose Your Subscription Plan