Online Class: Goal Setting for Business
---

$
50.00
no certificate
- OR -
$
75.00
with CEU Certificate*
15

17

356

Students

have taken this course

6

0.6
When you first ventured into the world of business, you probably had accomplishments in mind that you wanted to make. Maybe you wanted to increase your income, get a promotion, or start your own company. Regardless of what they are, you probably had some goals in mind. However, did you know that there is a right and a wrong way to set goals?
Many people fail to realize that goals take a lot of thought to develop and even more effort to carry out. Goals can be about nearly anything, from asking your boss for a raise to communicating more effectively with members of your team. Goals can help you to shape and mold your experience as a professional in the business field to a successful and lucrative one, but how can you be sure that you are setting the goals in the correct manner?
In this course, you will delve into how to create smart, effective goals to further yourself as a professional as well as advancing your business. You will take time to study what a goal actually is, what goes into making a goal, and what you need to begin making powerful goals to serve you and your career. You will also explore how goals can help you to hone specific skills to make you a better, well-rounded team member.
If you need a jumpstart in your career, goals are the best way to begin! Your career will thank you later, so sign up today!
Completely Online
Self-Paced
Printable Lessons
Full HD Video
6 Months to Complete
24/7 Availability
Start Anytime
PC & Mac Compatible
Android & iOS Friendly
Accredited CEUs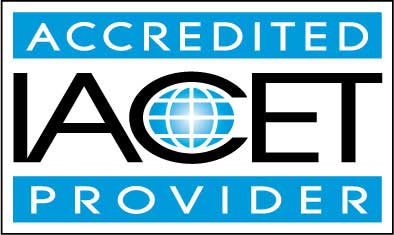 Lesson 1: Goal Setting Basics
Taking charge of a team can be a terrifying experience at first. The idea of taking charge of a group or leading a business can strike fear into anyone. However, you may soon find that there are certain tactics that make leading a more fluid, enjoyable experience for everyone involved. Additional lesson topics: How to Set Business Goals; Importance of Setting Goals in Business; Personal Goal Setting; Types of Business Goals
10

Total Points
Lesson 1 Video
Lesson discussions: Reasons for Taking this Course
Complete Assignment: Your Goal for Taking this Course
Assessment: Lesson 1 Exam
/ul>
Lesson 2: Why Are Goals Important?
Goals are ambitions, plans, and efforts to achieve an end result. Goals are essential to the success of your business. Without setting goals, your business is less likely to see growth and prosperity. Failing to create and aspire to goals can be detrimental and even fatal to your business. Additional lesson topics: Team Building Exercises For Setting Goals You'll Stick To; Improving employee accountability for goals in your organization; How to Align Your Training With Your Business Objectives; Powerful Reasons Why Goal Setting Is Important; Achieving Your Life Goals Through Self-control
10

Total Points
Lesson 2 Video
Assessment: Lesson 2 Exam
/ul>
Lesson 3: Ground Rules for Goal Setting in Business
You never can dig too deeply when you are determining your goals. Tying your goals to your passions and purpose or the mission and principles of your business can help motivate you. However, there are some tricks and guidelines to help you set strong, effective goals. Additional lesson topics: Important Rules for Successful Goal Setting; Golden Rules of Goal Setting
9

Total Points
Lesson 3 Video
Assessment: Lesson 3 Exam
/ul>
Lesson 4: Creating a Goal
You still may think that goals sound a bit threatening, but from previous lessons, you know that they are worth the effort. In this lesson, goals will be broken down into a step by step guide. Additional lesson topics: The 7-Step Formula for Goal Setting; How to Create an Action Plan to Achieve Your Home Business Goals; The Ultimate Guide to Goal Setting: Step-by-Step; How to Set Goals For The Life You Actually Want; How to Create a Massive Action Plan
10

Total Points
Lesson 4 Video
Assessment: Lesson 4 Exam
/ul>
Lesson 5: Effective Goal Setting and Management
Making these benefits work for you will take some effort from you and your employees. If you recall the previous lesson, many of these guidelines will overlap. However, applying them to others will be distinctive from applying them to yourself. Have patience and determination and these benefits will be yours to reap. Additional lesson topics: Smart Goals: Several Tips for Motivating Employees; Tips for Effective Employee Goal-Setting
10

Total Points
Lesson 5 Video
Assessment: Lesson 5 Exam
/ul>
Lesson 6: Effective Goal Setting and Interpersonal Skills
Interpersonal skills encompass a wide variety of abilities, many of them focusing on how to communicate effectively with others. Some such skills might be forming questions, listening capably, as well as reading social cues and body language. Additional lesson topics: Interpersonal Skills; Setting Goals For Improving Your Social Skills
10

Total Points
Lesson 6 Video
Assessment: Lesson 6 Exam
/ul>
Lesson 7: Using Assertiveness to Your Advantage
Assertiveness, like interpersonal skills, has a lot to do with the way humans communicate. Mainly, it happens to come up in communication and social skill training. Because it is so distinct from other areas of communication, assertiveness almost always is given its own specific area of training. Additional lesson topics: Assertiveness; Setting Assertive Goals; Why being assertive can benefit your business; Assertiveness; Assertiveness in Business: Tips from Leaders for Entrepreneurs; Why People Are Not Assertive
10

Total Points
Lesson 7 Video
Assessment: Lesson 7 Exam
/ul>
Lesson 8: Changing the Behavior of Others
Goals can be used to help you improve just about any skill but there are a few key areas where they are indispensable. One of these areas affects your managerial skills again, but because this is a much more in-depth task, it deserves special attention. Additional lesson topics: Steps to Change Employee Behavior; Ways to Facilitate Behavioral Changes Among Employees
10

Total Points
Lesson 8 Video
Assessment: Lesson 8 Exam
/ul>
Lesson 9: Managing Priorities
For any business plan or initiative to achieve success, your priorities need to work together with your goals. Additional lesson topics: Strategies for Setting Business Goals and Priorities; Setting Business Priorities; A Better Way to Set Strategic Priorities; Tips for Setting Goals and Priorities
10

Total Points
Lesson 9 Video
Assessment: Lesson 9 Exam
/ul>
Lesson 10: Planning
Planning and goal setting can work together exceptionally well. As you previously learned, planning is a necessary part of setting smart goals. So how can you use your goals to create a plan? What is the process? What makes a good plan anyway? Here are some answers. Additional lesson topics: Effective Planning Starts With This Simple 4-Step Process; The Art of Effective Planning: Avoid Wasted Time and Stress
10

Total Points
Lesson 10 Video
Assessment: Lesson 10 Exam
/ul>
Lesson 11: Delegating
In order to make your business into everything you want it to be, you have to start delegating your tasks. This is a crucial point in striving to achieve your goals. Sometimes, goals in business can be too big for one person to accomplish all on their own. Additional lesson topics: The Secret to Effective Delegation; Levels of Remarkably Effective Delegation; Steps For More Effective Delegation; Team Development: Several Steps to Effective Delegation; Tips for Effective Delegation
9

Total Points
Lesson 11 Video
Assessment: Lesson 11 Exam
/ul>
Lesson 12: Options When Encountering Obstacles
It does not matter what your goal is. Whether it is personal, professional, fun, serious, black, white or anything in between, you always will encounter obstacles along your way. This never fails in the world of goals. It should not deter you from setting goals. Additional lesson topics: How to overcome the obstacles that are holding your goals hostage; Overcoming Obstacles
10

Total Points
Lesson 12 Video
Assessment: Lesson 12 Exam
/ul>
Lesson 13: Why Individuals Do Not Reach Their Goals
It can seem that those obstacles creep out of the woodwork as soon as you set to work on achieving your goal, but there are other aspects of life that can separate you and your goal. If you familiarize yourself with what is keeping you from your goal, you can more readily account for them when planning and take them in stride. Additional lesson topics: How to Overcome the Several Most Common Obstacles That Prevent People From Living Their Dreams; The Several Things That Stop Most People From Achieving Their Goals; Things That Stop You From Achieving Your Goals
10

Total Points
Lesson 13 Video
Assessment: Lesson 13 Exam
/ul>
Lesson 14: Strategies to Optimize Reaching Your Goals
So what is the difference between the goals that you achieve and ones that you abandon? How do you set goals that always are, not just occasionally achievable? Additional lesson topics: Ways to Set and Achieve Goals for Successful Marketers; Several Strategies for Helping Your Employees Reach Their Goals; Optimize Your Mind: Several Ways to Become Remarkably Successful; Strategies for Achieving Your Goals
9

Total Points
Lesson 14 Video
Assessment: Lesson 14 Exam
/ul>
Lesson 15: Where to Go from Here
Goal setting, as you may have noticed, is about much more than anything that you can write on paper. Goal setting does not end once you complete your goal. Making a lasting, permanent change to your life lasts long after your goal has been accomplished. Additional lesson topics: Things That Happen After Achieving a Goal; How to Yourself: What to Do After Reaching Your Goal; and Then What? What Happens After We Reach Our Goals; How to Move Forward Once You Achieve a Big Goal
95

Total Points
Lesson 15 Video
Lesson discussions: End of Course Poll; Course Comments; Program Evaluation Follow-up Survey (End of Course)
Assessment: Lesson 15 Exam
Assessment: The Final Exam
/ul>
By successfully completing this course, students will be able to:
Identify what it means to set goals for business and why it is imnportant.
Determine ground rules for goal setting in business.
Create a goal.
Determine effective goal setting and management.
Determine effective goal setting and interpersonal skills.
Describe using assertiveness to your advantage.
Describe processes for changing the behavior of others.
Describe managing priorities.
Plan and delegate your business goals.
Recognize options when encountering obstacles.
Describe why individuals do not reach their goals.
Describe strategies to optimize reaching your goals.
Demonstrate mastery of lesson content at levels of 70% or higher.
Additional Course Information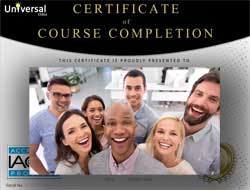 Document Your Lifelong Learning Achievements

Earn an Official Certificate Documenting Course Hours and CEUs
Verify Your Certificate with a Unique Serial Number Online
View and Share Your Certificate Online or Download/Print as PDF
Display Your Certificate on Your Resume and Promote Your Achievements Using Social Media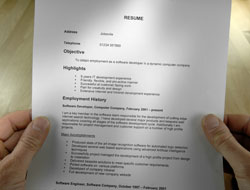 Course Title:
Goal Setting for Business
Lessons Rating:
4.9 / 5 Stars (459 votes)
Languages:
English - United States, Canada and other English speaking countries
Category:
Course Type:
Self-Paced, Online Class
Grading Policy:
Earn a final grade of 70% or higher to receive an online/downloadable CEU Certification documenting CEUs earned.
Assessment Method:
Lesson assignments and review exams
Course Fee:
$75.00 U.S. dollars
Choose Your Subscription Plan