Online Class: Therapeutic Bathing
---

$
50.00
no certificate
- OR -
$
75.00
with CEU Certificate*
8

9

1,786

Students

have taken this course

3

0.3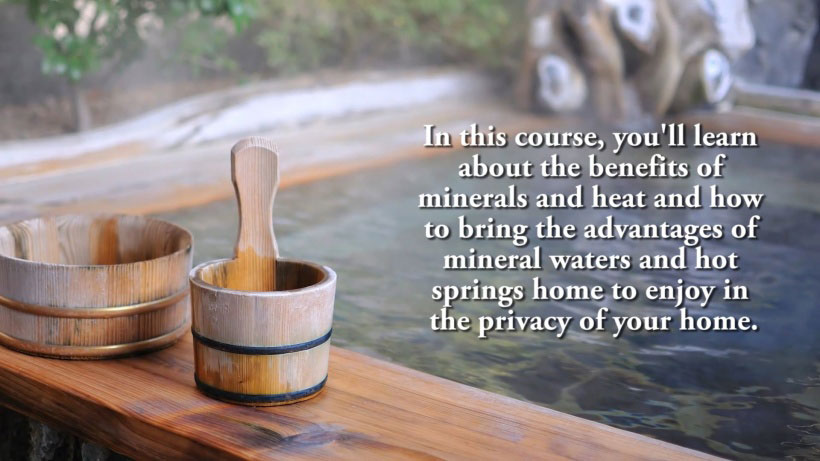 Therapeutic Bathing
Turn your hygiene rituals into a therapeutic health treatment
with a variety of products and techniques
No curriculum in natural or alternative healthcare, herbal medicine, homeopathy or holistic healing is complete without an introduction to the surprisingly broad subject of Therapeutic Bathing.
When you think of a therapeutic bath, it's likely that you envision some steaming hot water and your favorite scented bath oil or bubblesand that's about it. Next time to you hop in the tub, benefit from the experience of centuries of therapeutic bathers. That's right--therapeutic bathing has its place in just about every ancient culture: the Romans, the Greeks, the Chinese, the Egyptians and the Middle East have all made contributions to the practice of bathing for improved health and well-being.
And now, by taking a cue from these innovators, you'll be surprised at just how many ways there are to increase your enjoyment and reap greater benefits from your bath. In this course, you'll learn about the benefits of minerals and heat and how to bring the advantages of mineral waters and hot springs home to enjoy in the privacy of your home. You'll get an introduction not just to the joys of aromatherapy, but several recipes for aromatherapy soaps and a bath fizz to enjoy in your next soak.
Do you know that there's an ideal temperature range for soaking achy muscles--and that it's different than the ideal temperature for absorbing the healing power of herbs? That's just a glimpse of what awaits you when you enroll in this in-depth course. Go ahead and dip your toe into the healthful, relaxing world of therapeutic bathing!
Therapeutic baths are baths intended to provide some type of health benefit beyond the hygienic. Whether a hot water soak in a bathtub with medicinal herbs or a Jacuzzi soak to soothe aching muscles, therapeutic baths have changed little over the centuries during which they've been used. At some points in history, they've been closely aligned with the practice of medicine. In modern America, it's more of a fringe practice or a recreational one…for now. As more people turn to natural remedies and other alternatives to pharmaceuticals and traditional medicine, however, practices that come from herbal traditions are gaining a foothold with growing numbers of people.
The practice of bathing as a therapeutic activity has a long history, dating back to the ancient Egyptians, Greeks, Romans, Chinese and The Middle east.
The ancient Greeks celebrated the practice of bathing with hot tubs and a form of hot-air bath known as laconica. They reveled in olive oil's moisturizing and healing benefits, slathering it on their skin. Their enjoyment of therapeutic bathing was widespread…in fact, its practice was so celebrated by the Greeks that it soon caught on with the Romans as well.
Romans selected lavender as their bathing scent of choice for its relaxing properties as well as its ability to relieve depression and inspire mental clarity. Roman baths were extremely popular and treated as an important social activity. They built ornate baths at the sites of natural mineral springs to facilitate easier, more enjoyable use of the baths.
The Egyptians eschewed the use of soap as we know it today. Their preference was for a concoction of lime, oil and natural scents. They also enjoyed baths of milk and honey for smooth skin. The bath was considered a sacred ritual intended to simultaneously purify the body and the soul.
Romans, Greeks and Middle Easterners added things like citrus peel, roses, lavender and other herbs to their baths. Some people in the Middle East have continued the tradition of public baths into modern times, and they've changed little over the centuries.
Ancient Chinese bathing traditions relied on ginger for its detoxification benefits, curative properties and boost to virility. Asia's rich tradition of therapeutic bathing originated a number of practices that continue today. The Japanese utilized green tea as a soothing, relaxing ingredient in their luxurious, specially designed soaking tubs. Green tea is touted today as an increasingly popular tonic for a variety of ailments and to maintain vigorous health.
Israelis travel to the Dead Sea for its natural healing salt content to cure psoriasis and a variety of skin conditions. Natives of Iceland enjoy the local volcanic hot springs.
During the 16th Century, medicine developed a lasting interest in water's ability to cure or alleviate a wide range of illnesses. Bathing-related cures were developed for skin and joint disorders, strokes and gastrointestinal ailments. This medical stamp of approval gave rise to European nobility's "spa trips" to places such as Aachen, Germany. It remained trendy for wealthy Europeans to travel for the purposes of therapeutic bathing in the 1800s. The practice, of course, was as much a social exercise as a medical one. The town of Aachen eventually helped to popularize steam baths, bathing showers and single baths.
Many of the ancient peoples' traditions described thus far are still alive today and have evolved to inspire many generations of healing bathing rituals. Millions of people around the world revel in mineral baths and other forms of therapeutic bathing, whether they travel to enjoy exotic locations or create at-home versions they can enjoy privately and at their convenience.
Therapeutic bathing allows you to benefit from organic herbal remedies for the purposes of beauty, body detoxification, pain relief, mental clarity, spiritual pursuits, stress reduction and more. The requirements are fairly simple: a bathtub and a few affordable, accessible ingredients.
Water alone holds therapeutic benefits--particularly when it's warm. It can also be helpful due to its weight and pressure. Those who suffer from strain on joints and muscles find relief in their buoyancy in pools and baths. Warm water can relax muscles, ease stress and help us unwind from our hectic lives.
Some modern proponents of the practice use the term hydrotherapy. The practice encompasses the full spectrum of uses of water for healing, whether in natural thermal springs or man-made pools. There are benefits to be derived from steam baths, hot and cold soaks, wraps, and both full and partial immersion.
The spiritual aspect of therapeutic bathing has played an integral role in its use. Patron saints and other deities have arisen from natural thermal pools. These natural sites have been enshrined and surrounded by as many temples as health retreats through the ages. The very word "spa" comes from Emperor Nero's phrase "Sanitas Per Aquas," meaning "health through water."
It seems the ancients were onto something. All these ages later, we have learned the following benefits that support their use of therapeutic baths. They are now known to:
· Increase circulation
· Soften connective tissue
· Decrease joint pain
· Relieve muscle spasms
· Alleviate cramps
· Resolve skin rashes, blemishes and edema
· Stimulate detoxification of cells
· Reduce stress
· Stimulate the immune system
· Promote relaxation and recovery
In this course, you'll learn many techniques for making your own bathing rituals a soothing, therapeutic experience. Perhaps you'll begin with a standard hot soak, and then you can choose to add essential oils, soothing mineral salts or aromatherapy soap to enhance the experience and increase your therapeutic benefit. First, we'll start with the basics.
Completely Online
Self-Paced
Printable Lessons
Full HD Video
6 Months to Complete
24/7 Availability
Start Anytime
PC & Mac Compatible
Android & iOS Friendly
Accredited CEUs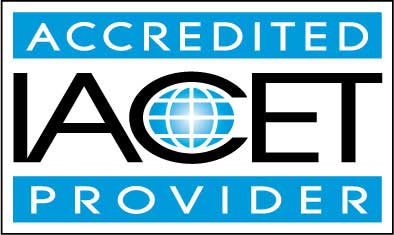 Lesson 1: Introduction to Therapeutic Bathing
Therapeutic baths are baths intended to provide some type of health benefit beyond the hygienic.
10

Total Points
Lesson 1 Video
Lesson discussions: Therapeutic Baths; Reasons for Taking this Course
Complete Assignment: Motives for Taking this Course
Assessment: Quiz for Lesson 1: Introduction to Therapeutic Bathing
/ul>
Lesson 2: The Basics of Bathing
This lesson will give you a beginning understanding of the healing benefits of the therapeutic bath in several forms. Additional lesson topics: How to Take a Japanese Style Bath
10

Total Points
Lesson 2 Video
Assessment: Quiz for Lesson 2: The Basics of Bathing
/ul>
Lesson 3: Mineral and Thermal Baths
This lesson describes how mineral and thermal bathing have yielded significant results for centuries for people around the world.
10

Total Points
Lesson 3 Video
Assessment: Quiz for Lesson 3: Mineral and Thermal Baths
/ul>
Lesson 4: Aromatherapy
Aromatherapy is about more than just pretty scents. In this lesson, you'll learn how to harness the powers of essential oils to turn your bath into a healing experience. Additional lesson topics: Safe Cosmetics
10

Total Points
Lesson 4 Video
Lesson discussions: Aromatherapy
Assessment: Quiz for Lesson 4: Aromatherapy
/ul>
Lesson 5: Aromatherapy Soap
You'll learn from this lesson that soaps are about more than just getting you clean--they can be a healthy, aromatic way to enhance the benefits of a healing bath. Additional lesson topics: Relieve Stress
9

Total Points
Lesson 5 Video
Assessment: Quiz for Lesson 5: Aromatherapy Soap
/ul>
Lesson 6: Body Brushing
In this lesson, you'll learn how to improve circulation & skin's appearance with a natural technique called body brushing.
10

Total Points
Lesson 6 Video
Lesson discussions: Body Brushing
Assessment: Quiz for Lesson 6: Body Brushing
/ul>
Lesson 7: Steam Baths & Building Your Own Steam Room
In this lesson, you'll learn how to build your own in-home steam room for health and relaxation. Additional lesson topics: How Often Should You Take A Steam Bath
10

Total Points
Lesson 7 Video
Assessment: Quiz for Lesson 7: Steam Baths & Building Your Own Steam Room
/ul>
Lesson 8: Moisturizing & Detox Baths
Learn a handful of "recipes" for moisturizing the skin and detoxing the body for optimal health. Additional lesson topics: Moisturizing Bath
10

Total Points
Lesson 8 Video
Lesson discussions: How would you rate this course?; Program Evaluation Follow-up Survey (End of Course)
Assessment: Quiz for Lesson 8: Moisturizing & Detox Baths
/ul>
By successfully completing this course, students will be able to:
Summarize the basics of bathing.
Describe mineral and thermal baths.
Describe aromatherapy.
Describe aromatherapy soap.
Describe body brushing.
Describe steam baths and building your own steam room.
Describe moisturizing and detox baths.
Demonstrate mastery of lesson content at levels of 70% or higher.
Additional Course Information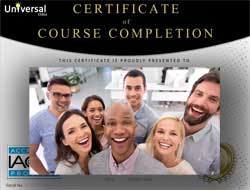 Document Your Lifelong Learning Achievements

Earn an Official Certificate Documenting Course Hours and CEUs
Verify Your Certificate with a Unique Serial Number Online
View and Share Your Certificate Online or Download/Print as PDF
Display Your Certificate on Your Resume and Promote Your Achievements Using Social Media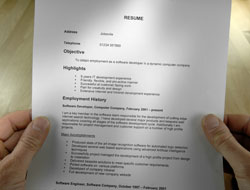 Course Title:
Therapeutic Bathing
Lessons Rating:
4.6 / 5 Stars (1,964 votes)
Languages:
English - United States, Canada and other English speaking countries
Category:
Course Type:
Self-Paced, Online Class
Grading Policy:
Earn a final grade of 70% or higher to receive an online/downloadable CEU Certification documenting CEUs earned.
Assessment Method:
Lesson assignments and review exams
Course Fee:
$75.00 U.S. dollars
Choose Your Subscription Plan
"What was most helpful was the actual hands on. The baths, body brushing. Very nice experiences....The instructor was knowledgeable and available." -- Candice L.
"What was most helpful was learning so many new things about such an unlikely topic." -- Jill A.
"All of it was valuable!" -- Cynthia R.
"I learned so much and loved all of it. Great instructor." -- Pamela L.
"I really like this instructor, she has been available and helpful on both the classes I have taken with her. I very much appreciate her knowledge and expertise. If I could find more classes that she teaches I would take them also!" -- Trish B.
"Was wanting to learn about how therapeutic bathing can be helpful and gained the information I needed. It included information on why different salts and supplies can benefit different problems." -- Linda O.