Online Class: Salem Witch Trials
---

$
65.00
no certificate
- OR -
$
90.00
with CEU Certificate*
10

16

1,226

Students

have taken this course

4

0.4
The trials, and the ultimate executions, of many so-called witches in Salem, Massachusetts in 1692 is one of the most widely known events in American history. In the past three centuries, historians have wrestled with those tragic events and have written as much about them as other seminal events in our nation's history, such the Revolutionary War. But, the Salem Witch Trials did not lead to a great transformation in our country, like the Revolutionary War or the signing of the Declaration of Independence. Despite this, the Salem Witch Trials have intrigued and fascinated us for centuries.
This course begins with a historical overview of the environment in Salem in 1692. An examination of the way life was like in Colonial Salem will provide a backdrop to the tensions and circumstances that led to so much unrest. We will then take a look at the specific series of events that led to the accusations of witchcraft and the beginning of the trials.
This course will also profile the people who accused others of witchcraft, and it will examine those accused of the crime. Careful attention will be paid to the legal proceedings used in the trials, how they were influenced by prominent members of society, and the roles played by the ministers and judges. This comprehensive course will conclude with a look at how the trials ultimately came to an end and examine the long-lasting effects they had in American history.
One of the reasons the trials have fascinated us for so long is the stark contrast between the accusations and the environment in which they were made. Salem in the 1600s was comprised mostly of hardworking, sensible people who were trying to establish a simple and productive way of life. The drama that unfolded in the late seventeenth century, the tales of demons and witches, seems, especially to our modern perspective, out of character for our colonial ancestors. We are a nation founded on ideals of reason and the pursuit of education and enlightenment. So how did the tragedy of these trials suddenly consume a peaceful New England village known as Salem? In this course, we will examine how historians have attempted to explain this mystery, and we will evaluate the facts that have been recorded.

As we will discover throughout this course, the quality of the "evidence" against the alleged witches in Salem in the 1690s is not only regarded with suspicion through the lens of our modern perspective. Indeed, there were many people in the 1600s who regarded the trials as a mockery of justice and an affront to humanity. Nevertheless, the environment of Salem in 1692 is dramatically different than our current time, so it would be best to begin with a look at what life was like in Salem at the time of these trials.

Throughout history, and certainly in Salem in the seventeenth century, many people have come to accept the notion of witchcraft as an evil reality. Even people at the highest pinnacles of their careers in law and medicine have believed in the forces of witchcraft, and this has been true since prehistoric times. One of the most commonly held beliefs about witchcraft in colonial times was that is held power over disease and death, the power to both prevent and cause such events.
In prehistoric times, the concept of a natural death, that is, death by old age or poor health, was a completely foreign concept. Our prehistoric ancestors believed that death was murder at the hands of a superhuman power. The same can be said for disease and illness. Such human conditions were the result, many people believed, of evil spirits and witchcraft.
Today, of course, a belief in witchcraft is very difficult to accept for most people. We have come to accept reason and natural law, and we have come to regard witchcraft as an old superstition. Our disposition is to not believe in witchcraft and it is this disposition that allows us to regard so called evidence of witchcraft with suspicion. Not everyone has this disposition today, and it can be said that this was certainly the case in 1692.
To better understand the environment of Salem in 1692, one must examine why some people were accused of witchcraft in the first place. It was a period when heresy was a particularly offensive crime. Heresy can be defined as a belief in something that is in contradiction to a widely held belief or convention. People accused of heresy were typically people who would question the generally accepted beliefs of society. In every age, there are such people and while we might regard such independent thinkers today with respect, this was certainly not the case in Salem in 1692.
Heresy was an accusation that was hurled at people with regularity in the seventeenth century. It provided a convenient excuse to expose people to ridicule and distrust. A label of heresy often provided a convenient method to harm one's enemies when such enemies could not be properly prosecuted for any real crimes. It would be an understatement to say that it has not always been easy being an independent thinker throughout our nation's early history, not every revolutionary was considered a patriot by all of their contemporaries.
Belief in witchcraft reached a high level of prominence in the 1500s. There was an enormous increase in the belief that the powers of the Devil were present in everyday life. Historians have written that many early religious people rejected the claim that God could be persuaded to act on people's behalf to bring about good but, at the same time, they believed that the Devil was responsible for all the evil in the world. In other words, they rejected the powers of magic to bring about good, but they were quick to accept the notion of black magic to cause harm.
Another reason for the prominence of witchcraft at this time was the enormous social and economic change that was occurring. The old values of the peasant communities did not match the changes that were occurring and this created tension among people. Poverty was becoming very widespread and it was no longer able to be handled on a voluntary basis. The moral duty of the rich to give money to the poor and the right of the poor to demand it were being called into question. As a result, there was a constant friction between people of means and a particular subset of society, poor, old women. The rich were beginning to feel guilty and the poor, elderly women had increasingly begun to badger the rich.
If any rich person, especially those who now refused to give to charity, has suffered a misfortune, many of them immediately suspected that the women had bewitched them, or cast an evil spell on them, for revenge. This tension was the foundation for the environment in which the Salem Witch Trials began. Poverty was a major problem and many people took out their frustration on the poor rather than attempting to deal with the problem in a constructive manner.
This was also the time when many people began to believe in conspiracy theories, mostly among priests and various intellectuals. Many people believed in a widespread secret society of witches who made pacts with the Devil and travelled through the air on broomsticks. The modern day cartoon depiction of a witch on a broomstick has its origins in seventeenth century colonial America.
The rampant conspiracy theories about witches were exacerbated by the confessions of many witches during this time period. The confessions were often extracted from people using torture or through suggestive, predatory questioning. Confessions, both in colonial times and in the present time, can often be coaxed from a person who is under duress or who is being abused.
Thus, fear of witchcraft and evil spirits grew rapidly in the seventeenth century, and the fear grew well below the borders of Salem. People believed that the powers of the Devil were increasing and the power of the church was becoming weak. It became a society that believed anything unusual or particularly distressing was caused by a witch, who had the power to conjure evil spirits.
It was at this time that many people began to believe that so called witches needed to be brought to justice.
Completely Online
Self-Paced
Printable Lessons
Full HD Video
6 Months to Complete
24/7 Availability
Start Anytime
PC & Mac Compatible
Android & iOS Friendly
Accredited CEUs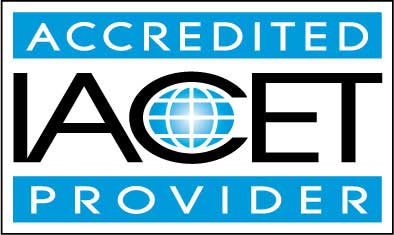 Lesson 1. Salem in the 1600s. Part 1
In this course, we will examine how historians have attempted to explain this mystery, and we will evaluate the facts that have been recorded. Additional lesson topics: Early Salem; Video on Salem
10

Total Points
Lesson 1 Video A
Lesson 1 Video B : Lesson Discussion Video
Lesson discussions: Reasons for Taking this Course
Assessment: Lesson 1 Exam
/ul>
Lesson 2. Salem in the 1600s. Part 2
Many historians observed that the fascination, or preoccupation, with witchcraft in villages like Salem offered a very convenient excuse for local governments to refrain from attempting to resolve the underlying problems of poverty and other social concer Additional lesson topics: The Reverend Samuel Parris; Early Sam Parris; Witches, Witchcraft and Supernatural Beings
35

Total Points
Lesson 2 Video A
Lesson 2 Video B : Lesson Discussion Video
Complete: Lesson 2 Assignment
Assessment: Lesson 2 Exam
/ul>
Lesson 3. Samuel Parris
The villagers did not know it at the time, but Samuel Parris would prove to be one of the most prominent figures in the Salem Witch Trial history. Additional lesson topics: Historical Sites of Danvers
10

Total Points
Lesson 3 Video A
Lesson 3 Video B : Lesson Discussion Video
Assessment: Lesson 3 Exam
/ul>
Lesson 4. The Suspicion of Witchcraft
A typical New England mother and father in the late 1600s could expect at least one of their children to die due to serious illness; it was not uncommon for children to be seriously ill. Additional lesson topics: What Started the Salem Witch Trials; What is Witchcraft
10

Total Points
Lesson 4 Video A
Lesson 4 Video B : Lesson Discussion Video
Assessment: Lesson 4 Exam
/ul>
Lesson 5. The Accusers
If Betty Parris was the daughter of a poor farmer or from a peasant family, the entire episode of her illness might have gone completely unnoticed by the residents of Salem Village. Additional lesson topics: Whatever happened to the accusers from the Salem witch trials?
35

Total Points
Lesson 5 Video A
Lesson 5 Video B : Lesson Discussion Video
Complete: Lesson 5 Assignment
Assessment: Lesson 5 Exam
/ul>
Lesson 6. The Magistrates and the Suspects
Parris did believe in the power of witches, but he knew that he was a relative newcomer to Salem. He wanted others to take up the charge of the witch hunt. Additional lesson topics: Witchcraft in Salem; Chronology Of Events Relating to The Salem Witchcraft Trials; Salem Witch Trial Magistrates
9

Total Points
Lesson 6 Video A
Lesson 6 Video B : Lesson Discussion Video
Assessment: Lesson 6 Exam
/ul>
Lesson 7. Judges, Ministers, and the Law
The new governor of Massachusetts, William Phips, created a special court to hear the cases of witchcraft. Additional lesson topics: Cotton Mather's; Sir William Phips; Judges of the Salem Witch Trials
35

Total Points
Lesson 7 Video A
Lesson 7 Video B : Lesson Discussion Video
Complete: Lesson 7 Assignment
Assessment: Lesson 7 Exam
/ul>
Lesson 8. Bridget Bishop
Reputation was a very important quality in Salem in 1692. Bridget Bishop's reputation in Salem in 1692 could be described as infamous. Additional lesson topics: Bridget Bishop
35

Total Points
Lesson 8 Video A
Lesson 8 Video B : Lesson Discussion Video
Complete Assignment: Comment on Bridget Bishop
Assessment: Lesson 8 Exam
/ul>
Lesson 9. Rebecca Nurse
Unlike Bridget Bishop, Rebecca Nurse could boast of all of these blessings, old age, health, a good life, piety, and respect. Additional lesson topics: Examination of Rebecca Nurse of Salem Village; Rebecca Nurse's Home
35

Total Points
Lesson 9 Video A
Lesson 9 Video B : Lesson Discussion Video
Complete: Lesson 9 Assignment
Assessment: Lesson 9 Exam
/ul>
Lesson 10. The Conclusion of the Trials
People were suspecting that the wrong people were being punished for crimes they did not commit. Additional lesson topics: What can we learn from the Salem Witch Trials?
54

Total Points
Lesson 10 Video A
Lesson 10 Video B : Lesson Discussion Video
Lesson discussions: What is your opinion of this course?; Program Evaluation Follow-up Survey (End of Course)
Assessment: Lesson 10 Exam
Assessment: The Final Exam
/ul>
By successfully completing this course, students will be able to:
Describe Salem in the 1600s.
Identify Samuel Parris.
Summarize the suspicion of witchcraft during this period of time.
Identify the accusers and their arguments.
Summarize the magistrates and the suspects.
Describe the judges, ministers, and the law.
Identify Bridget Bishop and Rebecca Nurse and their roles in the Salem Witch Trials.
Demonstrate mastery of lesson content at levels of 70% or higher.
Additional Course Information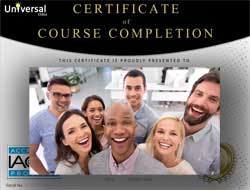 Document Your Lifelong Learning Achievements

Earn an Official Certificate Documenting Course Hours and CEUs
Verify Your Certificate with a Unique Serial Number Online
View and Share Your Certificate Online or Download/Print as PDF
Display Your Certificate on Your Resume and Promote Your Achievements Using Social Media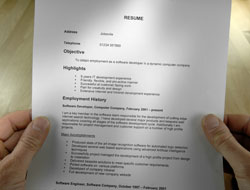 Course Title:
Salem Witch Trials
Lessons Rating:
4.7 / 5 Stars (1,275 votes)
Languages:
English - United States, Canada and other English speaking countries
Category:
Course Type:
Self-Paced, Online Class
Grading Policy:
Earn a final grade of 70% or higher to receive an online/downloadable CEU Certification documenting CEUs earned.
Assessment Method:
Lesson assignments and review exams
Course Fee:
$90.00 U.S. dollars
Choose Your Subscription Plan
"I particularly enjoyed the videos because they reinforced the text lesson and added a greater degree of drama. I both read the lesson and watched the videos and I feel that was a very effective way to learn the material....The course was extremely interesting and the instructor was very responsive. He never failed to comment on my test and essay results and often gave me additional ideas to ponder." -- Paula P.
"This course helped me understand colonial life better. I would recommend it to others." -- Angela G.
"All great!" -- Matthew A.